The history of pharmacists stretches as far back as 2,400 BCE, when prescriptions for human ailments were inscribed on clay tablets and called for such ingredients as "turtle shell powder, snakeskins, and river silt."
Thankfully, pharmacists – and the medicine they dispense – have come a long way since then. What was once a mystical practice has evolved into a highly scientific discipline that requires years of education.
Learning how to become a pharmacist, and finding out if it's the right career path for you, can be a challenge. But save your turtle shells and snakeskins, because we're about to tell you everything you need to know. 
The Role of the Pharmacist 
Before we explain how to become a pharmacist, let's first clarify what pharmacists do (and don't do). 
The primary responsibility of pharmacists has traditionally been to dispense prescription medications to patients and provide guidance on their use. 
While this remains true, pharmacists today receive extensive education in disease and medication management to promote optimal health outcomes, improve patient safety, and reduce costs. 
This can include recommending less expensive alternatives, avoiding duplicates, and informing patients of medication-related side effects. 
In many cases, physicians and health practitioners will lean heavily on pharmacists for their expertise of drug knowledge and management of chronic disease states. 
This also positions the pharmacist to act as the liaison between physician and patient to ensure the effectiveness and safety of prescription use.  
Aside from dispensing prescriptions and offering guidance to patients and physicians, pharmacists – especially those in retail settings – also perform a variety of other tasks, such as:
Compounding

for humans (and pets!)

Updating patient records

Maintaining inventory

Overseeing pharmacy technicians

Verifying accuracy of prescription medications

Preventing food and drug interactions

Conducting health and wellness screenings

Providing

immunizations

and general health advice

Offering lifestyle and weight loss coaching

Simplifying and synchronizing medication regimens

Conducting individual consultations

Recommending over-the-counter medicines and supplements 
As you can see, pharmacists play an important role in healthcare. Ensuring the safe and effective usage of prescription medications, along with a pharmacist's various other duties, is a complex job that requires extensive expertise. 
Not surprisingly, then, pharmacists must undergo an extensive amount of education and training to gain that expertise and earn their pharmacy license. 
How to Become a Pharmacist: What Does It Take?
Because pharmacists are directly responsible for the health and well being of patients, and given the complex nature of medicine, they must undergo years of education and earn a number of certifications. 
Below we explain the five steps (including one optional step) that an aspiring pharmacist must take before they can begin practicing pharmacy:
Step 1: Complete Undergraduate Prerequisites  
Completing prerequisite coursework in subjects such as biology, physics, chemistry, mathematics, and more is the baseline education requirement for aspiring pharmacists. 
Although obtaining an undergraduate degree is not necessary for becoming a pharmacist, some pharmacy schools require a degree. 
Step 2: Pass the Pharmacy College Admission Test (PCAT)
The next step that an aspiring pharmacist must take is passing the PCAT, a standardized test that all prospective pharmacy school students must complete. The PCAT uses a 200 to 600 point grading scale, and the average student scores a 400 on each section. 
Step 3: Receive a Doctor of Pharmacy degree (PharmD)
The biggest step for aspiring pharmacists is to receive their doctorate in pharmacy. A PharmD usually takes four years to complete and consists of rigorous hands-on education to fully prepare students for the tasks they will have to perform as pharmacists. 
Step 4: Complete a Pharmacy Residency (Optional)
Postgraduate pharmacy students can choose to enter a residency program to gain real-world experience in a pharmacy setting before pursuing their own career paths. 
While not for everyone, a pharmacy residency can be a great way to gain valuable experience not available in school and to build professional connections that will set them up for success later on. 
For those interested in a specific type of pharmacy practice – such as pharmaceutical, hospital administration, or regulatory agencies – a residency can provide a clear path to their goals that may help them bypass an otherwise necessary (and costly) secondary postgraduate degree. 
Interested in a pharmacy residency? Learn more about Community Pharmacy's residency program. 
Step 5: Attain Certifications 
After receiving a PharmD, the last step an aspiring pharmacist must take before becoming a registered pharmacist (RPh) and earning a license to practice pharmacy is to pass two examinations.
These certifications are the North American Pharmacist Licensure Examination (NAPLEX), a nationwide clinical knowledge exam, and the Multistate Pharmacy Jurisprudence Examination (MPJE), a state-specific pharmacy law exam (Pharmacist Consult).
Upon passing these two exams, if an RPh wants to specialize in a specific type of pharmacy practice, they will have to obtain additional certifications from an accrediting organization such as The Board of Pharmacy Specialties (BPS). 
Needless to say, there are numerous hurdles that an aspiring pharmacist must overcome in order to practice pharmacy. 
But there is an alternative career path for those wanting a career in pharmacy without having to undergo the rigorous and costly prerequisites for becoming an RPh.  
Pharmacy Technician: A Less Rigorous Alternative to RPh 
Becoming a pharmacist is not for everyone, especially given the amount of time and money that it takes to do so. But a career as a pharmacy technician can be an equally fulfilling – and more easily attainable – option for those passionate about helping patients in a pharmacy setting. 
Similar to how a pharmacist acts as the liaison between physician and patient, a pharmacy technician acts as the liaison between pharmacist and patient. 
Given the breadth of their responsibilities, pharmacists can easily become overwhelmed with day-to-day tasks, making pharmacy technicians a crucial part of patient satisfaction and pharmacy success. 
Pharmacy technicians alleviate a pharmacist's burden by tending to patient needs, maintaining inventory, compounding medicine, and fulfilling a variety of other tasks. 
In order to become a pharmacy technician, you must complete the following requirements:
Have a high school diploma or equivalent accreditation (such as a GED)

Graduate from an accredited pharmacy technician training program (optional). You can search a national directory of accredited institutions

here

.

Become certified by national and regional certification bodies by passing examination (requirements vary by  state)

Maintain your certifications through continued education (usually every two years)
The Different Types of Pharmacists
After completing the education and certification requirements outlined above, pharmacists can choose from a variety of pharmacy settings to work in. 
The most common pharmacy setting – which accounts for 60% of all pharmacists – is retail pharmacy. This is the type of pharmacist most patients interact with on a day-to-day basis. 
Retail pharmacists can work in two types of settings: independent pharmacy and chain pharmacy. For a detailed explanation on the differences between these two types, read our other blog post, "Independent Pharmacy vs. Chain Pharmacy: What are the Differences?". 
Pharmacists can also choose from a number of less traditional pharmacy settings, but be aware that many of these will require that you complete additional certifications on top of NAPLEX and MPJE. 
Some of the most common types of non-retail pharmacists are:
Hospital/clinical 

Academic

Ambulatory 

Compounding 

Infectious disease 

And many more… 
Is a Pharmacist Career Right for Me?
Given the extensive time commitment and high costs necessary for becoming a pharmacist, it's important to first make sure that a career in pharmacy is right for you. 
If you have a passion for helping others, an unrelenting work ethic, and a strong command of science and mathematics, pharmacy could be the perfect profession for you. But if you're still on the fence, there is no better person to look to than pharmacists themselves. 
We interviewed two of our very own pharmacists at Community Pharmacy to learn why they chose pharmacy and what they love most about it. 
Emily Selby, PharmD, MBA, BCPP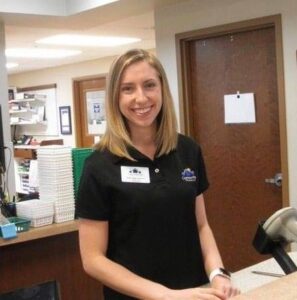 Q: Why did you choose to become a pharmacist?
A: For me, it all comes down to building relationships with my patients, and we try to make it easy for patients to access us at Community Pharmacy. I love being someone my patients can count on anytime they have a question about their medicine or health. Patients don't have to make an appointment three months in advance to speak with their pharmacist; we are one of the most accessible healthcare professionals. There is nothing more rewarding than helping a patient feel empowered and more in control of their healthcare. The system can be so confusing and frustrating, and if I can make that process a little bit easier and less painful, then I can be satisfied knowing I made an impact. 
Kelly S. Selby , RPh, FIACP, and owner of Community Pharmacy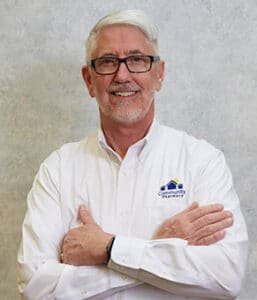 Q: What is your favorite part of being a pharmacist?
A: My favorite part of being a pharmacist is being able to provide a service that improves the lives of our patients. That could mean providing education about their health needs or solving a health problem they have been unable to resolve on their own. 
Wrapping Up
As you can tell, pharmacists have come a long way since their clay tablet predecessors, but one thing that hasn't changed is their dedication to helping people live healthier and happier lives.
Becoming a pharmacist is a rigorous, time intensive, and costly endeavor, but it is also one of the most fulfilling careers you can have. For Emily, Kelly, and many other pharmacists, the time and effort it took was well worth it. 
If you're interested in learning more about our pharmacy residency program at Community Pharmacy, send us an email. We are always looking for ways to help the next generation of pharmacists carry on the tradition of helping others through medicine. 
Learn more about Community Pharmacy.