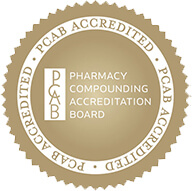 Community Pharmacy is a locally owned, full service pharmacy located in Denton, Texas. Our pharmacy is truly unique in that we have blended the best qualities of the classic independent pharmacy with the latest technology and services to meet the needs of our patrons. Under the Community Pharmacy "roof" we have a robotic dispensing system (ScriptPro®), a PCAB Accredited sterile & non-sterile compounding laboratory, and an immunization room, where we can give immunizations, check cholesterol, glucose, and check blood pressure. We stock a wide variety of both traditional prescription drugs, as well vitamins, herbals, & botanicals. With five pharmacists on staff we take great pride in not just offering products, but also in providing important medical information to our patients. The staff has developed an extensive library of drug information in the form of print and online resources. If we don't know the answer, we can certainly find it!
Most importantly, we want to provide the best pharmaceutical care available and we want our patrons to feel that these services have been provided by a learned friend. To our past patrons we thank you for your confidence and continued patronage. For those of you new to Community Pharmacy we welcome you and look forward to serving you.
Community Pharmacy has earned the Pharmacy Compounding Accreditation Board's Seal of Accreditation for meeting the compounding pharmacy profession's highest quality and safety standards.
Independently owned family business serving Texas since 1981
State of the art 6,000 sq. ft. facility
Staffed with more than 40 employees, including 10 PharmDs
Dedicated team to assist with prior authorizations*
Rapid turnaround time
We deliver to your office or directly to patients
Three locations including Denton, Corinth, and Lewisville
*In accordance with industry standards, all prior authorizations are to be completed by the prescribing provider.
Our Mission Statement
At Community Pharmacy, our caring and knowledgeable staff is committed to providing the highest quality service with integrity and compassion to meet the needs of those we serve.

COUNT ON US
We provide quick and reliable service, products, and advice for your healthcare needs.

DO THE RIGHT THING
We maintain the highest level of professional integrity to provide quality pharmacy care, served with respect and compassion.

MAKE IT SAFE
We are committed to continuous improvement because your family's health and safety is our responsiblity.

CUSTOMERS FOR LIFE
We strive to build a personal relationship with your family that will last a lifetime.