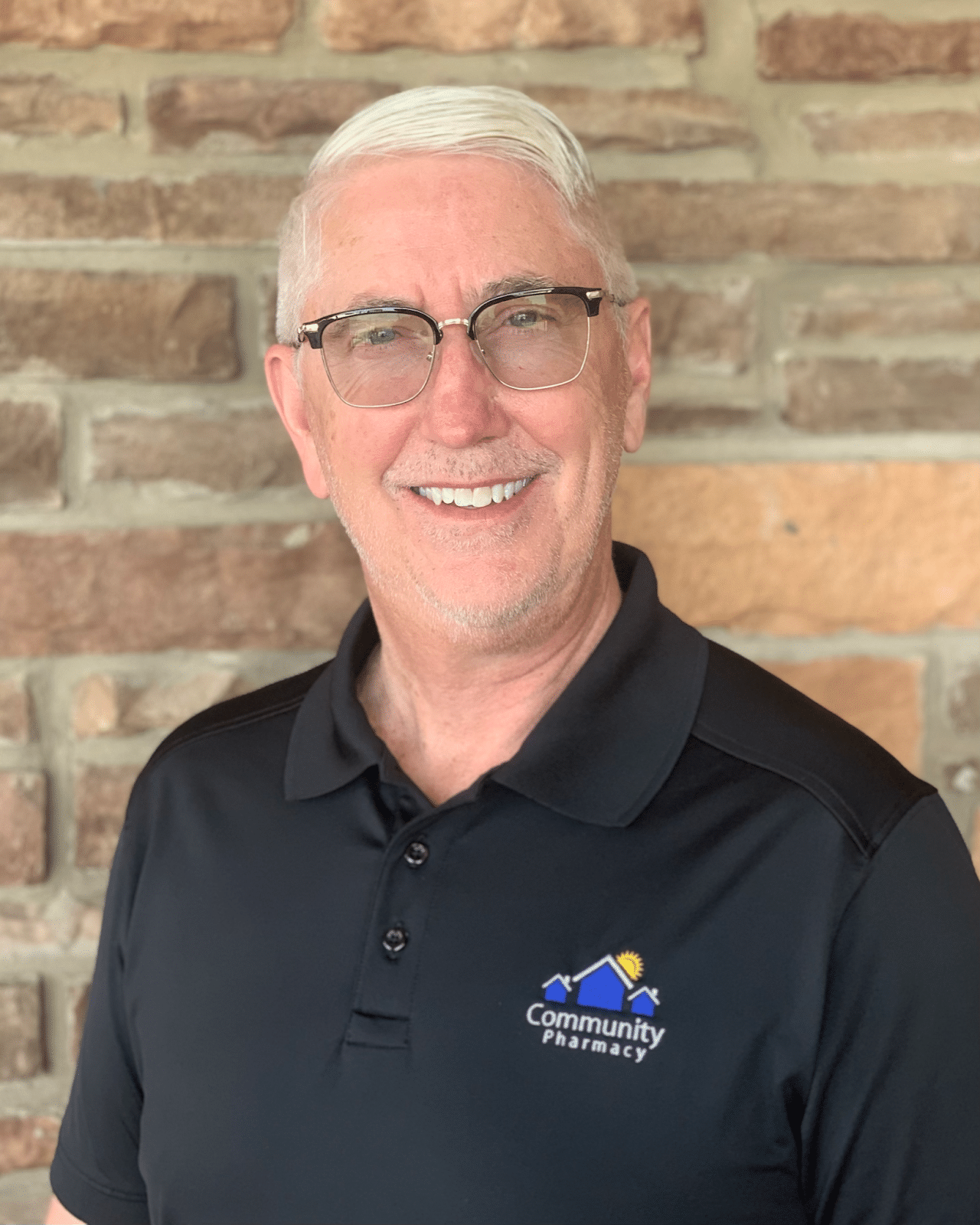 Kelly S. Selby, RPh, FIACP
Kelly S. Selby, co-owner of Community Pharmacy, graduated from Southwestern Oklahoma State University in 1981. He is passionate about advocating for independent pharmacy and their important role in the community. He remains active in multiple national and state pharmacy organizations and serves on the board of Pharmacists Mutual Insurance Company. He also has an extensive background in sterile and nonsterile compounding and has received the distinction of Fellow from the International Academy of Compounding Pharmacists. Throughout his career, he has received numerous awards including PCCA Pharmacist of the Year (2016) and Southwestern Oklahoma State College of Pharmacy Professional Achievement Award (2017) and the Outstanding Alumnus Award (2019). When Kelly is not at the pharmacy, he enjoys spending time with his family and traveling to his favorite beach spot, Grand Cayman.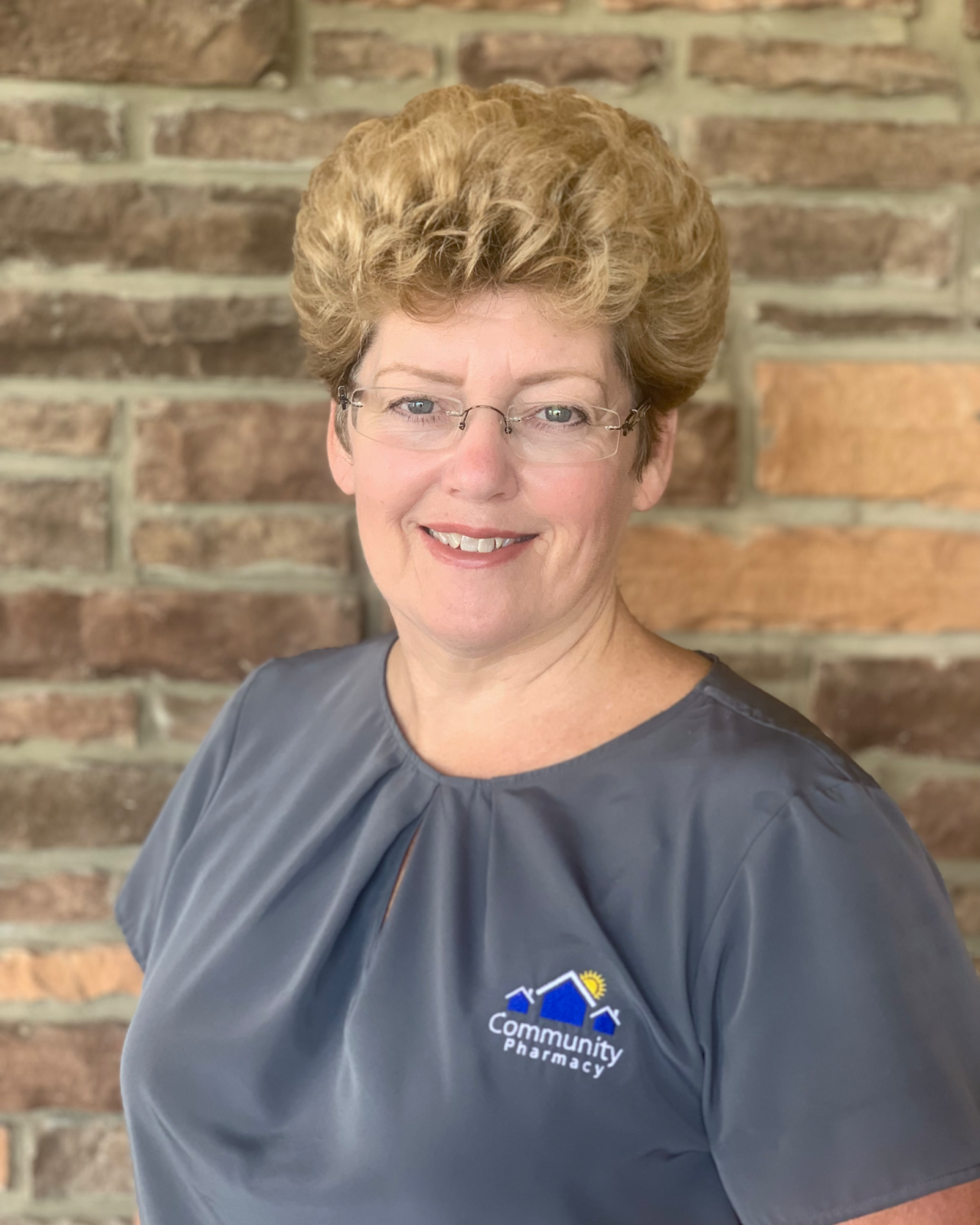 Nancy Penn Selby, RPh
Nancy Penn Selby graduated from Southwestern Oklahoma State University in 1982 with a Bachelor of Science in Pharmacy. She is co-owner of Community Pharmacy and serves as a pharmacist and handles many of the business responsibilities of the pharmacy. Her practice interests include immunizations and women's health. When not working, she enjoys pilates and spending time outside. She's always up for a trip to the beach for a get away.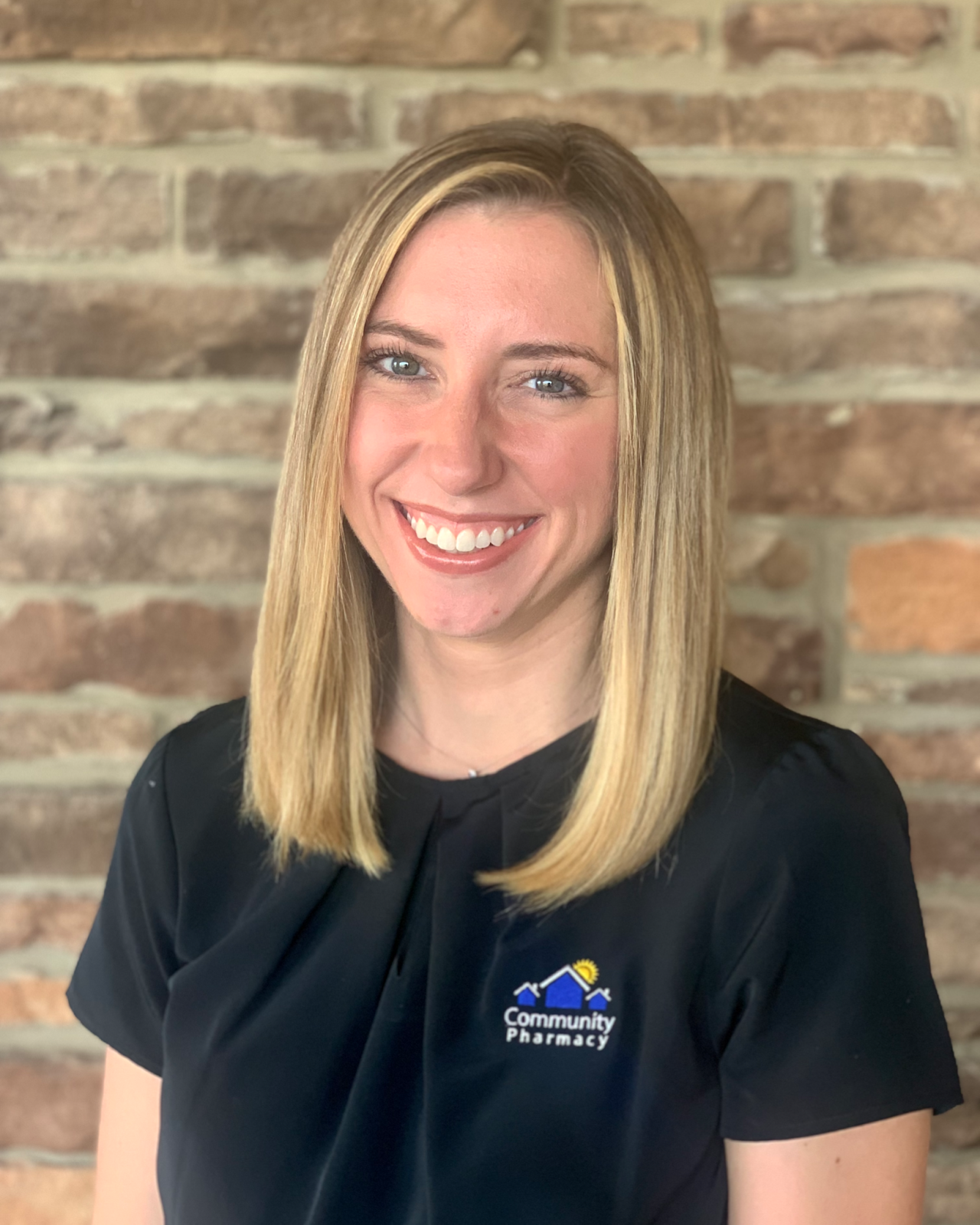 Emily A. Selby, PharmD, MBA, BCPP
Emily was born and raised in Denton before attending Southwestern Oklahoma State University where she received her PharmD and MBA. Following graduation, she completed two years of postgraduate residency to specialize in psychiatric pharmacy and obtained her Board Certification in Psychiatric Pharmacy. Emily is happy to join the family business, where she first developed a passion for pharmacy and caring for her community. Her professional interests include mental health, pharmacy leadership, and precepting pharmacy students and residents. Outside of pharmacy, Emily enjoys planning her next travel adventure, staying active, trying new recipes, and spending time outdoors.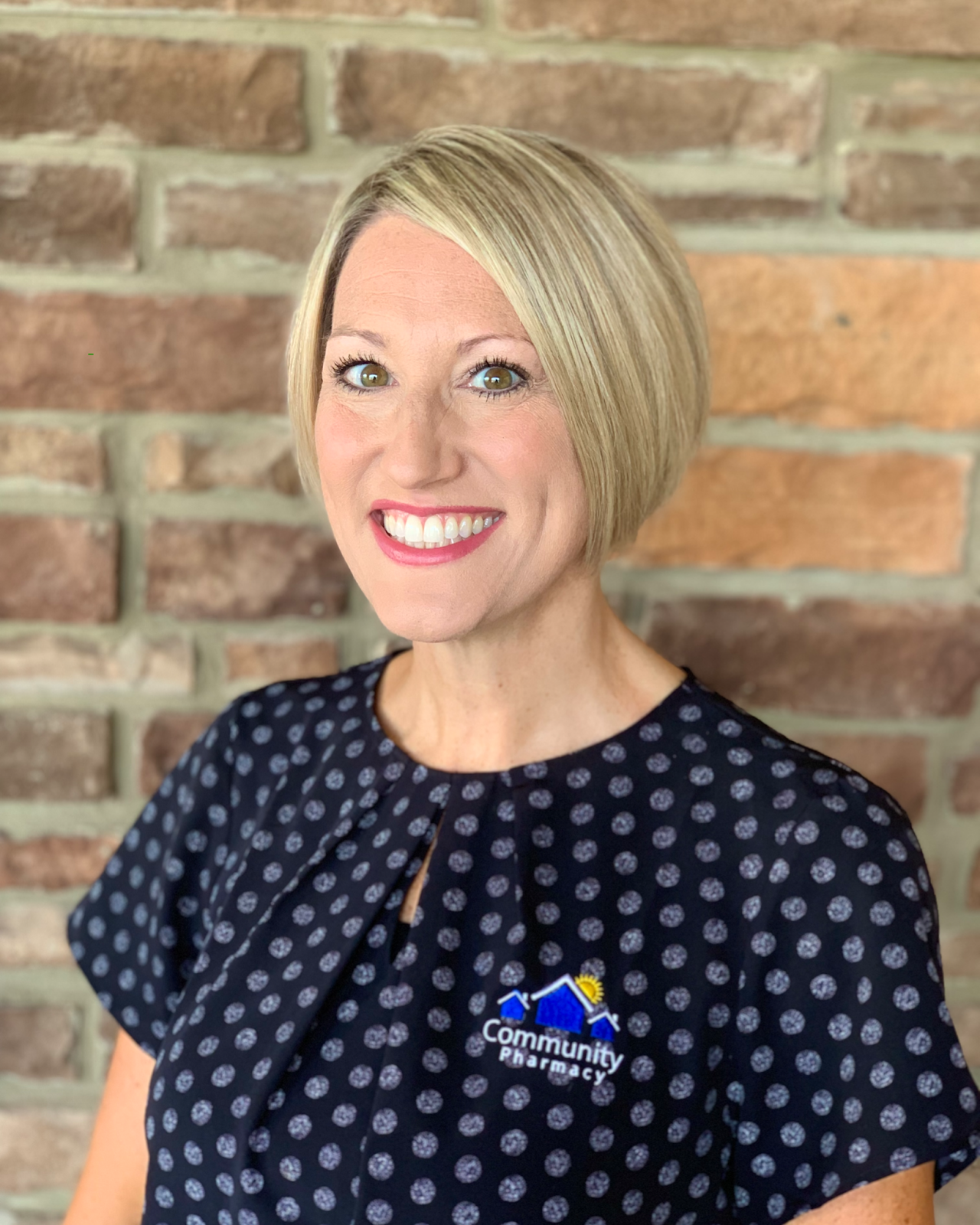 Allison Gibbs, PharmD
Allison completed her undergraduate degree at Texas A&M University. Here, she received a Bachelor of Science in Biomedical Science in 1999. 10 days after graduation, she began her path towards a pharmacy degree at The University of Texas at Austin. Allison received her Doctorate of Pharmacy in 2003. Allison rejoined the Community Pharmacy family in 2016. She has a passion for independent pharmacy and being able to give individualized customer service to her patients. She works as a preceptor to our pharmacy students and residents. She also enjoys immunizing, working in human resources and advancing independent pharmacy. In her free time, she loves to be surrounded by family and friends and travel.
Brittany Rugger, PharmD
Brittany Rugger has a Bachelor's of Natural Sciences degree from the University of Arkansas at Monticello and graduated from the University of Arkansas for Medical Sciences in Little Rock, AR in 2010. She loves the independent pharmacy setting and has worked in independent pharmacies since graduation. She moved from Monticello, Arkansas to Denton in December 2019 when she joined the Community Pharmacy team. Brittany loves to travel, especially internationally. Her passions include mission work, and she travels to Honduras on annual medical mission trips where they visit remote regions of the country with limited access to medical care.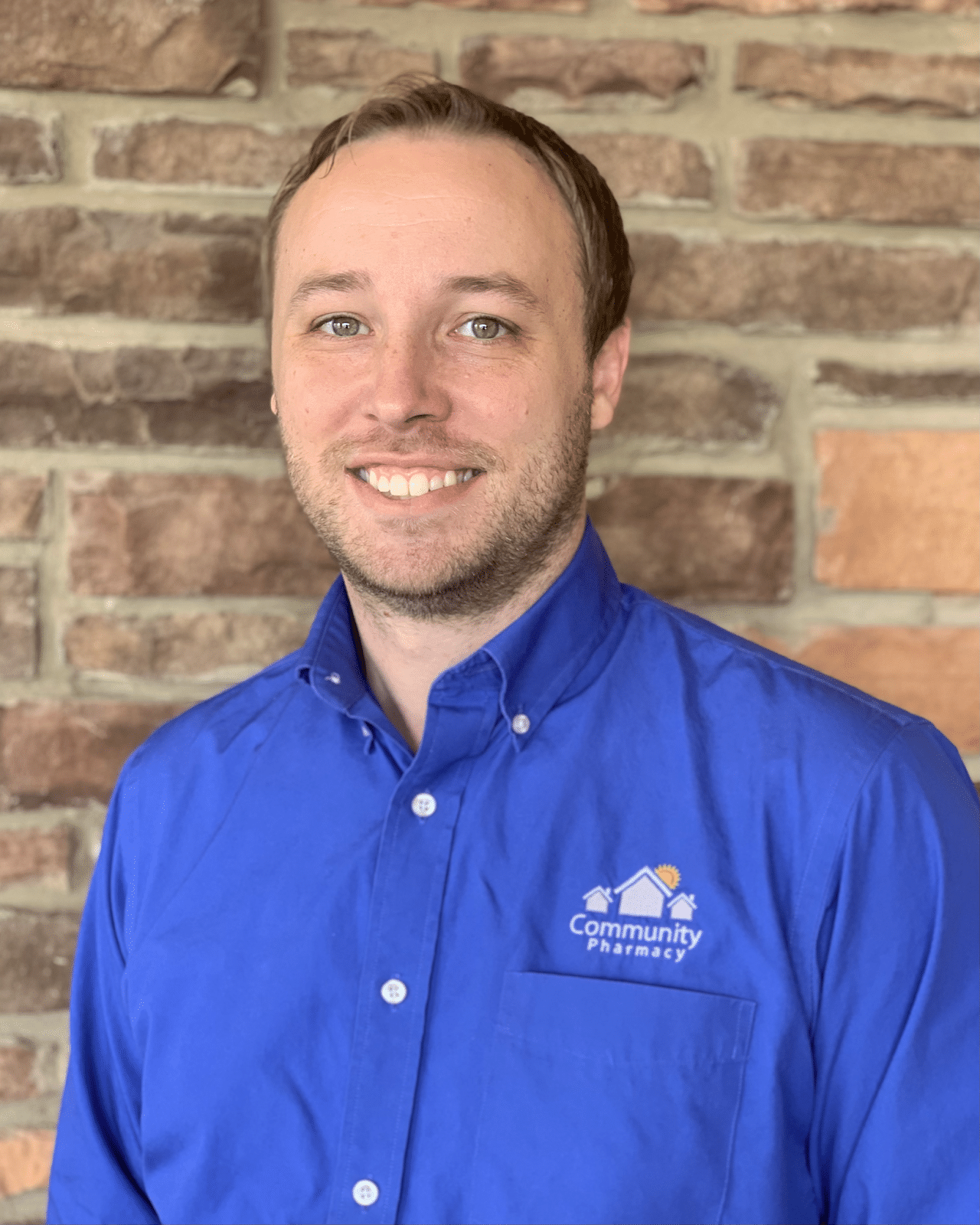 Thomas Yerkie, PharmD
Thomas is a pharmacist at Community pharmacy. He was born and raised in Denton County in The Colony, Texas. Thomas completed his undergraduate degree at Baylor University with a bachelor's of science and a major in Biology. He completed his Pharmacy degree at Texas A&M University and developed a passion for patients and teaching. He became a certified preceptor for pharmacy students in the state of Texas and has helped multiple former pharmacy technicians in their pursuit to get into pharmacy school and become pharmacists. He is a proud father of two little girls with a passion for showing them the world. He enjoys soccer and tennis recreationally while bringing his daughters to dance class.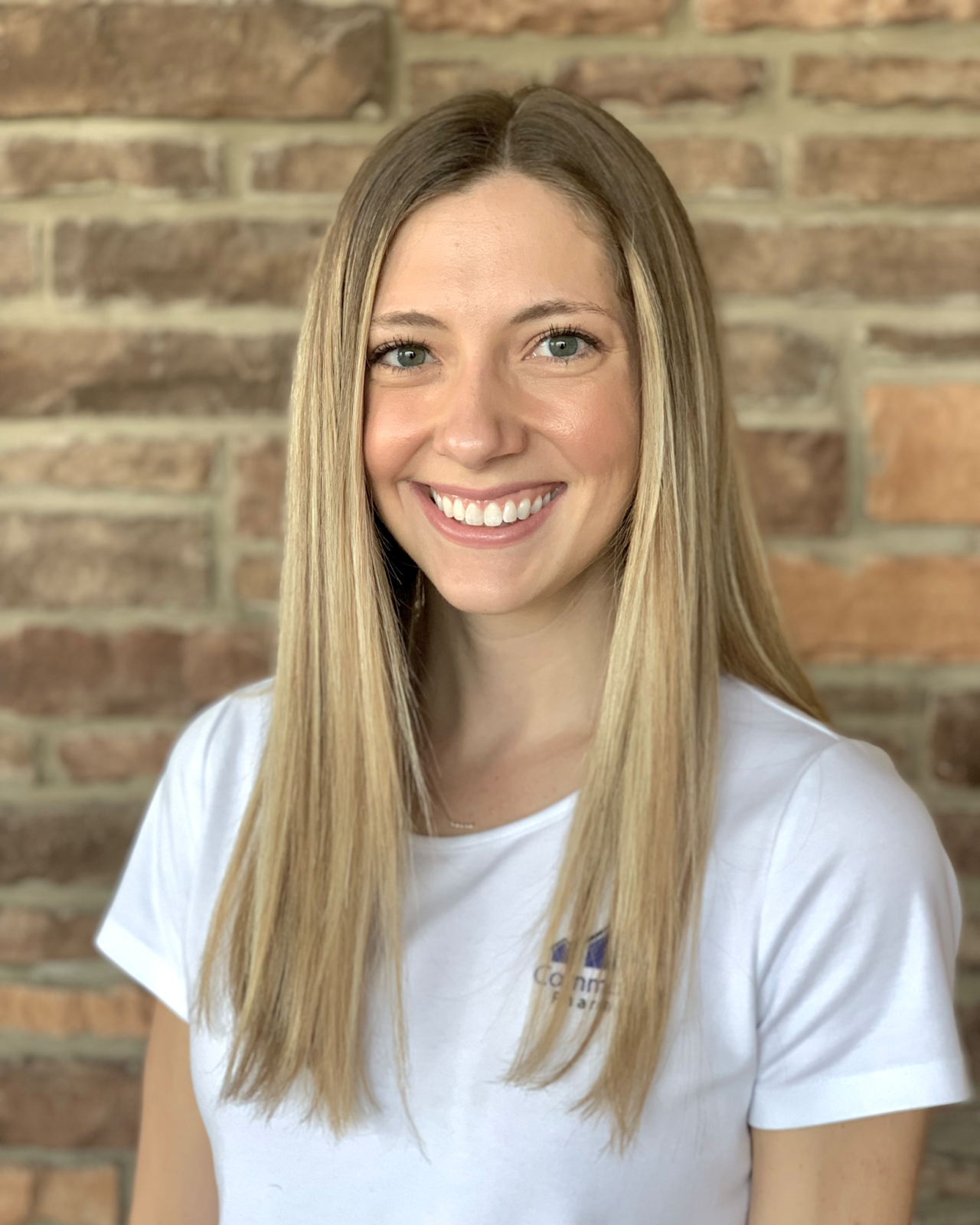 Erin Broadhead, PharmD
Erin, born and raised in Denton, attended Southwestern Oklahoma State University where she received her PharmD and degree specialization in pharmacy leadership, innovation and quality outcomes. Following graduation in 2020, she completed one year of residency at the National Community Pharmacists Association where she worked to advance the profession of independent pharmacy. Erin has a passion for creating new patient services to help provide for the patients at Community Pharmacy to a greater extent. Outside of work, Erin loves to visit the beaches in the Caribbean and the mountains in Montana with her husband.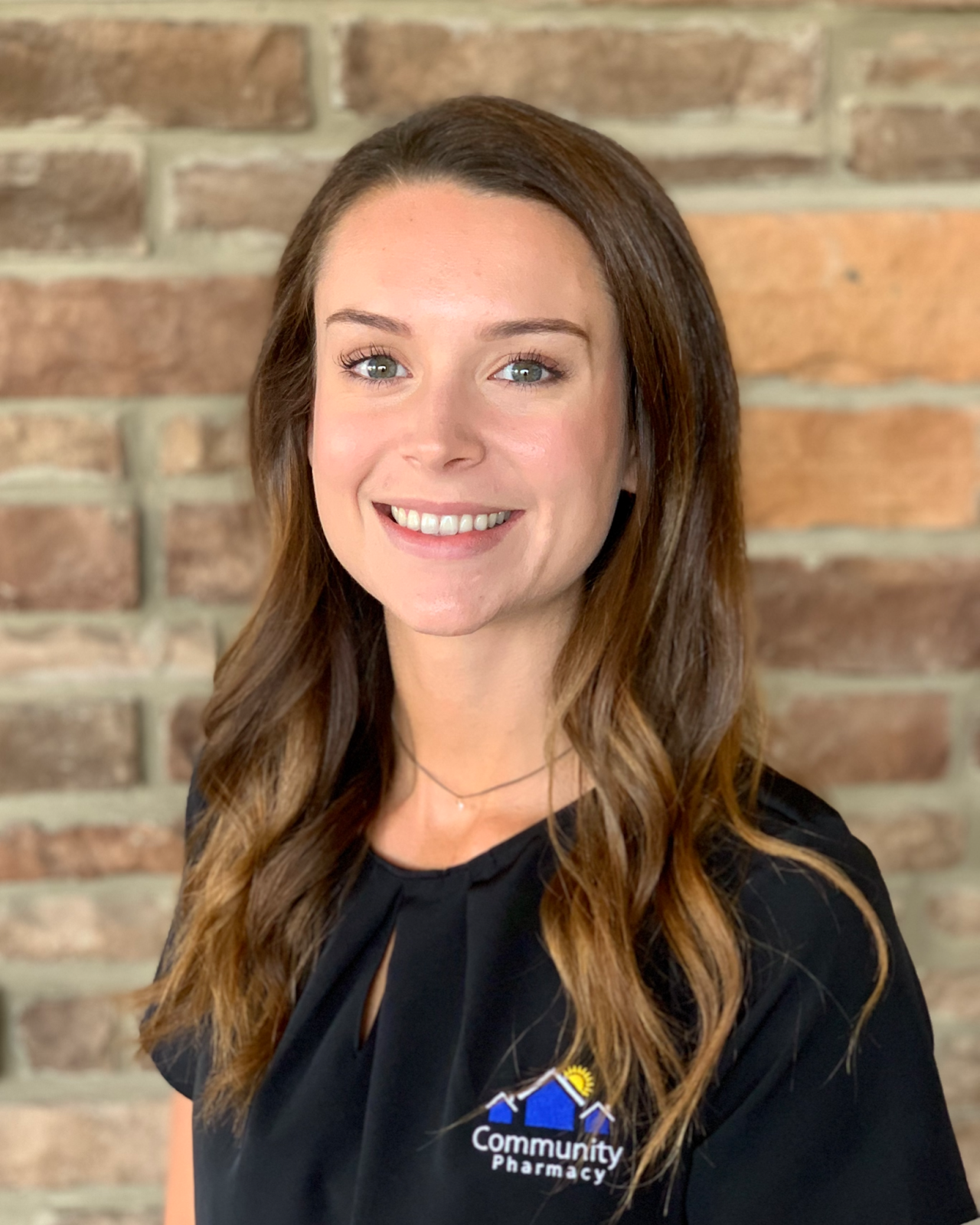 Kelly Moline, PharmD
Kelly Moline graduated with her PharmD in 2020 from North Dakota State University. Kelly loves independent pharmacy and strives to bring the "small-town" community feel by building long-lasting patient relationships. Within pharmacy, her interests include diabetes management, weight loss, and nutrition. Outside of pharmacy, Kelly enjoys staying active, walking her two dogs, and exploring the DFW area with her husband!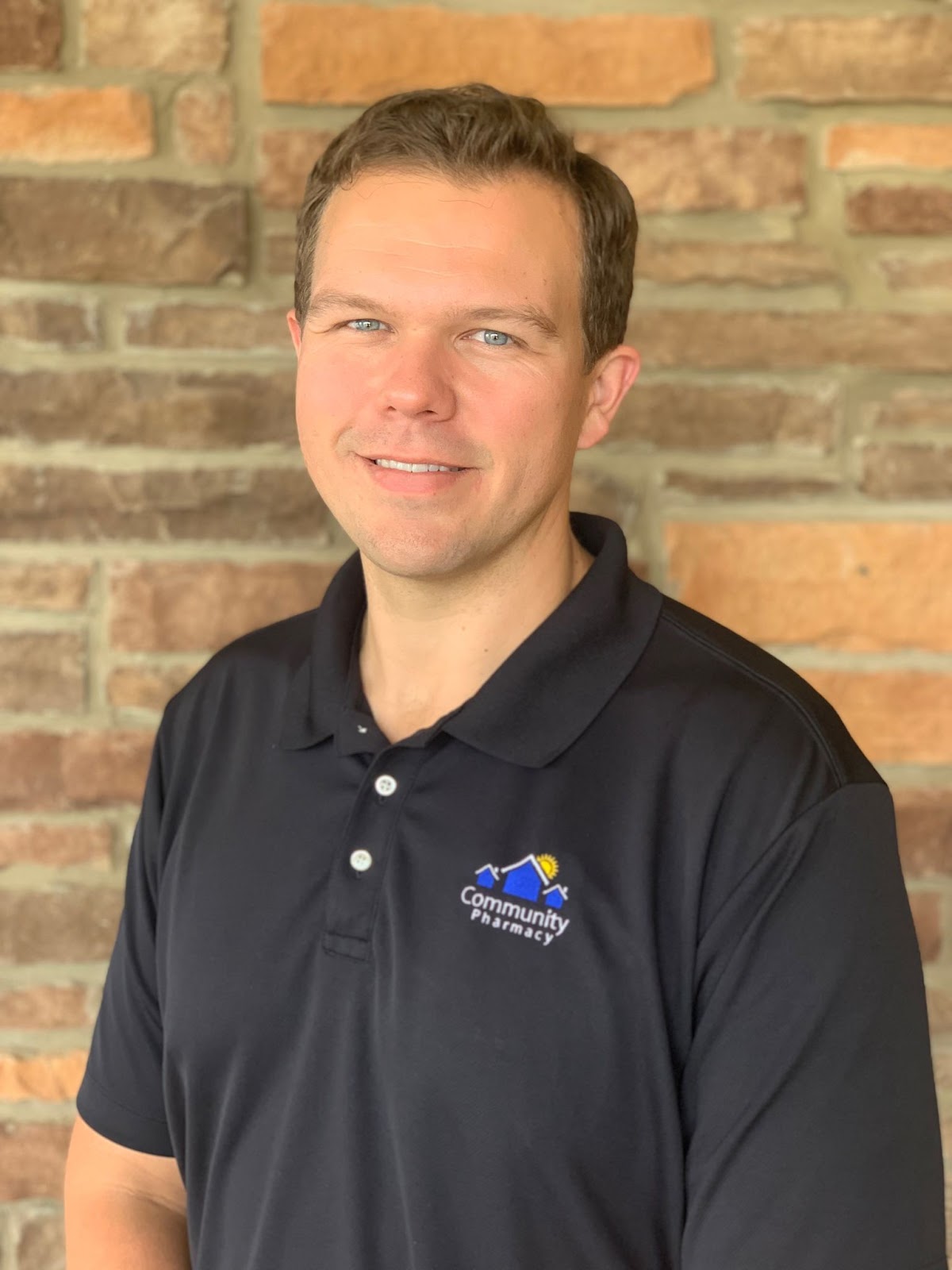 Brandon Allen, PharmD
Brandon Allen attended the University of South Carolina where he received his PharmD. Growing up in a small town, Brandon's roots are planted firmly in independent pharmacy. He began as a pharmacy clerk and technician, moving on to pharmacy school and graduating as a pharmacist in 2012. His passions lie in functional medicine and biohacking, optimizing the systems of the body to perform at their highest intended purpose. Brandon loves spending time with his wife, April, and daughters, Austin and Emerson when he's not serving the community.