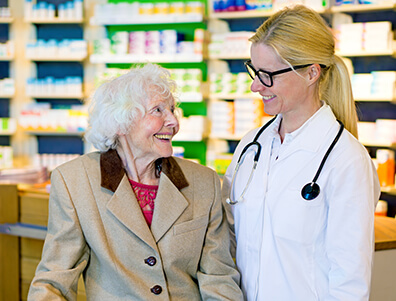 Community Pharmacy looks to address and respond to the changing world of the senior care industry. Community Pharmacy's Specialty Department provides a variety of services and products to long term care facilities, residents, and senior populations living independently. Combined, the offerings of the Community Pharmacy supports quality pharmaceutical care and cost management, for both facilities and individuals.
As specialists in geriatric pharmacy, Community Pharmacy understands the unique needs of the senior population. Among our service features are specialized packaging for accurate, efficient administration of medications, compliance programs and Adherence specialists here to assist you and your loved ones.
Ninety percent of U.S. seniors live independently, often receiving health care from multiple providers. Because uncoordinated medications present a significant health risk to this senior population, Community Pharmacy utilizes Simplify My Meds (SMM), which coordinates medications for members in assisted living centers, home health care facilities, and those living independently.