Community Pharmacy is a locally owned, full-service pharmacy located in Denton, Corinth, and Lewisville, Texas.
Community Pharmacy serves its patients and physicians all over the great state of Texas through quality and service. We are Denton's most advanced compounding pharmacy and have received accreditations from PCAB and NABP. We specialize in Weight Management, Anti-Aging, Hormone Replacement Therapy (HRT), Men's Health and Women's Health medications. Community Pharmacy can also recommend Physicians to assist you with your needs. Other services include prescriptions for estrogen, progesterone, DHEA, testosterone, cortisol, thyroid, adrenal fatigue, menopause, andropause, fertility, sterile, testosterone replacement and erectile dysfunction (ED) medications. Community Pharmacy is a full service pharmacy that can take care of all your needs small to large, adherence to compounding.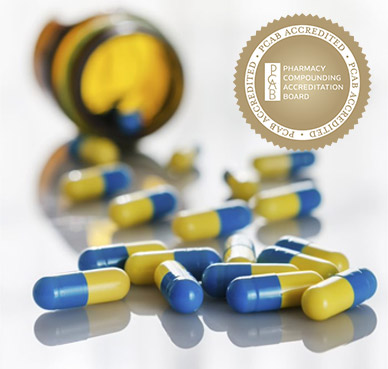 PCAB ACCREDITED
Community Pharmacy has earned the Pharmacy Compounding Accreditation Board's (PCAB) Seal of Accreditation from the Accreditation Commission for Health Care (ACHC). Our accreditation for sterile and non-sterile compounding demonstrates our commitment to meeting the highest industry standards for quality and safety.