Hassle-free
way to get prescriptions.
Search our blog for helpful information regarding medication, general advice, and health/wellness.
Select a Child Category
category
657050966ac52
0
0
38
Loading....
Community Pharmacy Understands Your Common Pain Points
We believe you shouldn't dread your trip to the pharmacy, and we are here to help.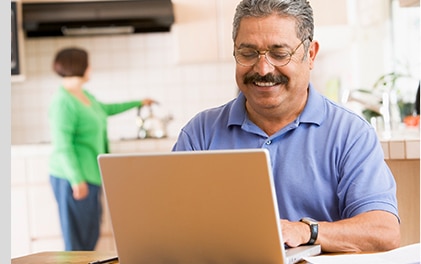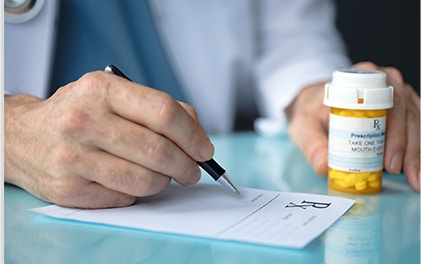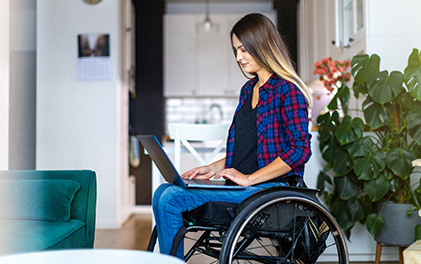 At Community Pharmacy, you'll experience a hassle-free, uncomplicated pharmacy experience with the highest quality service and product, utilizing the industry's best practices and latest technology innovations to ensure the best for patients.

Access to medications is complicated. Due to our attentive care and extensive offerings, we are able to predict your needs and help you get the services and medications you need, when you need it.
Independently owned family business serving Texas since 1981
State of the art 6,000 sq. ft. facility
Staffed with more than 40 employees, including 10 PharmDs
Dedicated team to assist with prior authorizations
Rapid turnaround time
We deliver to your office or directly to patients

COUNT ON US
We provide quick and reliable service, products, and advice for your healthcare needs.

DO THE RIGHT THING
We maintain the highest level of professional integrity to provide quality pharmacy care, served with respect and compassion.

MAKE IT SAFE
We are committed to continuous improvement because your family's health and safety is our responsiblity.

CUSTOMERS FOR LIFE
We strive to build a personal relationship with your family that will last a lifetime.
Community Pharmacy's Promise
You will receive personalized attention to cut through the confusing red tape and get your prescription filled promptly
Our dedicated team of specialists is available to assist providers and patients and work to get medications covered through our extensive national network
We commit to delivering the highest quality products at competitive prices
We will work with your budget to meet your needs
We commit to an array of pick-up and delivery services that match your needs and schedule
Great pharmacy. They really went above and beyond to help me! I have an elderly dog who won't take pills. They made a few phone calls and let me know several options for him. They made a compound liquid med for him w flavoring and it was way cheaper then i would have originally paid. They really go the extra mile and kept me updated during the process. This seemingly small gesture will make a huge difference in the quality of my dogs life. Kind people. Need more kindness in the world. Thanks!
This pharmacy has the most cute, unique items for sale. I don't think you can walk out with just your meds. 👍
I LOVE Community Pharmacy! Everyone is so nice and extremely helpful. They fill my scripts faster than any pharmacy I have ever used. Great service all around. I drive 45 minutes to use Community Pharmacy! That speaks volumes about these great folks.
Not your typical pharmacy. The staff are very accommodating and will not hesitate to lend a helping hand for much needed supplies. Their generosity is very much appreciated.
Great service. Very nice people.
Have worked with community pharmacy for over 25 years now, both as a physician and as a patient. They are simply outstanding!
Very helpful staff from front end counter to Pharmacist and all employees.
Unique items in the pharmacy to purchase, 100% essential oils too! Great gifts and home decor. Their compounding pharmacy is great for pets that don't take medication well and need something more tasty. Customer service is courteous & friendly.
They go above and beyond to meet their customer's needs. I was pleased with the depth of knowledge and information provided about their products. The shop is cute as well, lots of gift ideas.
Friendly staff. They have been able to fill prescriptions that a local grocery pharmacy could not. Also, the owner called to follow up, and ask how my experience was. I will use them again!
They even took time to write me a thank you note for shopping there! Amazing customer service! Took the time to explain my Rx and wrapped it in a cool pack because it needed to stay cool. That's amazing CS!
Nice compound pharmacy. Good people and u can get stuff here u can't get anywhere else.
They are careful about drug interactions and they work with us when we are short they work with the insurance. 2 years ago we had major problems with them somebody was taking drugs off my pill bottles that's somebody disappeared and I came back because I left. So far everything is great and they are very careful now on the counting of drugs the only thing I don't like is large bottles and broken pills but otherwise you can't go wrong with this place they really know their stuff and most importantly they care about their clients.
This pharmacy is great. The employees are very nice and helpful. I've never had a bad experience here. Also they are very fast getting your prescriptions ready.
Love Community! They have a great gift shop, quick turn around times and friendly staff. Wish more pharmacies operated with the same small town feel.
Fantastic service and people!
Fantastic service and people!
Super friendly. Fast service and helpful. Quaint store with nick knacks.
I love Community Pharmacy. I have had several prescriptions compounded and they do a super job. They are interested in everything about the medication and the staff is kind and friendly. I will always use them.
Best pharmacy I've ever been to, hands down.
I can not tell you how good it felt to have a friendly pharmacist to explain a medication to me, knowing I was really concerned about taking it, she was sweet and patient, so to you Dee I thank you, you went that extra mile for a customer, so I appreciate you. Wish all pharmacists we're that way.
Best pharmacy I've ever been to, hands down.
I can not tell you how good it felt to have a friendly pharmacist to explain a medication to me, knowing I was really concerned about taking it, she was sweet and patient, so to you Dee I thank you, you went that extra mile for a customer, so I appreciate you. Wish all pharmacists we're that way.
This pharmacy is AWESOME! All of the negative reviews here are for the clinic next door, Minor Emergency of Denton which is not affiliated at all with Community Pharmacy. Community pharmacy just has the bad luck of being next door. They won the best Pharmacy in the city of Denton and they are more than deserving! All of the staff are professional, kind, helpful and filling RX there is speedy!
Greath Pharmacy - we use them for everything. I also like that they will fill compounds! Most importantly, these are great people to deal with!!
I have used many pharmacies in Denton and there is only one that carries all the medications prescribed. It's hard in Denton to find a pharmacy that will consistently carry pain medications prescribed by my doctor. The pharmacists work closely with their clients to keep our prescriptions current & be able to give us their best out of pocket price. These are good ppl to have. They also have a specialist who helps w/ special needs for shoes for diabetics etc.
Friendly staff, cute shop
Community Pharmacy goes above and beyond.
Community Pharmacy's Promise
Want to transfer your prescriptions to Community Pharmacy? We make it quick and easy! Just fill out this short transfer form and our team will be in touch.
Secure patient portal to access personal prescription records, make payments, and refill prescriptions.
Receive information about the latest health news and events in the pharmacy.