Our goal at Community Pharmacy is to help you live well for life.  Wellness is never a one-size-fits-all approach, and we are here to address the root of the problem. Our pharmacist will review your health concerns and recommend an appropriate pathway for you with a holistic, science-based approach. Click below to learn more about each of our programs, or schedule a free 15-minute consultation to determine what is best for your health and wellness journey.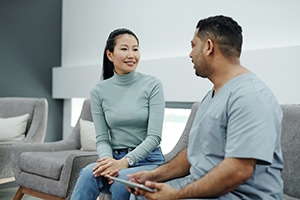 We believe in finding the root cause of your health concerns while empowering you with knowledge and tools to help you feel your best. Our pharmacists interpret complex lab data to solve common complaints including fatigue, weight gain, depression, digestive issues, and hormone imbalances.
The first step is to schedule a free consultation and complete our comprehensive questionnaire reviewing your current health concerns and medical history. Upon review, our pharmacist can order functional medicine lab testing to analyze your adrenal health and hormones, digestive health and microbiome, organic acids and detox pathways, and metabolism of protein, fat, and carbohydrates for cellular energy.
Once your lab results return, our pharmacist will review them with you in detail while implementing a comprehensive and personalized lifestyle, diet, and lab-based nutritional supplement program. Follow-up consultations, health coaching, and supplement program adjustments will be scheduled based on your individual needs.
We would love to help you achieve your optimal health!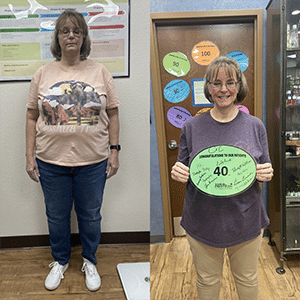 Community Pharmacy's weight loss clinic offers personalized nutritional coaching to achieve weight loss and improve health. Our coaches utilize a doctor-designed ketogenic protocol to help patients set, achieve, and maintain weight loss goals. With the help of easy and delicious meal replacements, patients can burn fat, sustain muscle, and develop smarter eating habits. After your weight loss goal is achieved, our coaches provide education and guidance to stabilize and maintain your weight with a whole-food diet utilizing personalized serving sizes of protein, healthy fats, and complex carbohydrates.
We would love to help you achieve your weight loss goals!
Find & Purchase Supplements Online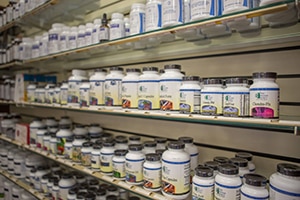 Community Pharmacy has partnered with Fullscript to make finding and purchasing your favorite pharmaceutical-grade supplements easier than ever. To use Fullscript, simply follow the link below and sign in with your Community Pharmacy account information. It's that easy!
A few of our high-quality nutritional supplement lines:
Ortho Molecular Products
Designs for Health
Pure Encapsulations
NeuroScience
Metagenics
Xymogen
And more!