Ideal Protein is a clinical ketogenic weight-loss protocol that helps individuals achieve and maintain their weight goals in three progressive phases:
Phase 1 (Weight Loss)

helps your body prioritize burning fat instead of carbohydrates

 

Phase 2 (Stabilization)

balances the body's hormones to prevent weight regain and identifies a personal macronutrient code for weight maintenance. 

Phase 3 (Maintenance)

focuses on continued education and support to help users maintain their ideal weight for good. 
Below, we are going to explain the history and science behind Ideal Protein, including Ideal Protein Phase 1, so you can decide if it is the right weight-loss protocol for you. 
The History of Ideal Protein
Ideal Protein was originally created by Dr. Tran Tien Chanh over 20 years ago as a way to help athletes lose body fat while maintaining muscle mass and performance. However, after seeing the positive effect Ideal Protein had on athletes, Chanh transitioned Ideal Protein into a universal weight-loss program. 
Ideal Protein initially had four phases, but in 2020 it shifted to the three-phase protocol listed above to make weight loss and maintenance even easier. 
More than a Diet Plan:
Phase 1 and Beyond
Ideal Protein is unique from conventional ketogenic diet plans in that it includes ongoing coaching and support and a three phase protocol. Ideal Protein partners with medical facilities across the United States, and you gain access to dedicated, certified coaches who help you along every phase of your weight-loss journey. 
The Science Behind Ketogenic Diets
The word "ketogenic" stems from ketosis, the metabolic state in which your body burns fat and converts it into ketones for energy. On the flip side of ketosis is glycolysis, the metabolic state in which your body uses carbohydrates (or glucose) for energy. 
Because our bodies naturally prioritize glucose over fat for energy use—and because modern diets consist heavily of carbohydrates (around 47% in the United States)—we are rarely in a state of ketosis. Ketogenic diets aim to force our bodies into ketosis by restricting our carbohydrate intake, thereby encouraging our bodies to burn our existing fat storages.
Traditional ketogenic diets are low in carbs, high in fat, and moderate in protein. The Ideal Protein protocol, however, is low in carbs and fat and moderate in protein, with the assistance of supplements (at least during phase one). After you have achieved your weight loss goal in phase one, Ideal Protein reintroduces complex carbohydrates and essential fats into your diet and creates a unique macronutrient code for your body. 
How Ideal Protein
Phase 1
Works

The primary fuel that our bodies are accustomed to using is glucose (or "sugar")—the main source of which comes from our daily dietary intake of carbohydrates. In phase one, Ideal Protein, using the science of ketosis, teaches your body how to decrease its reliance on carbohydrates for fuel, thereby promoting fat loss.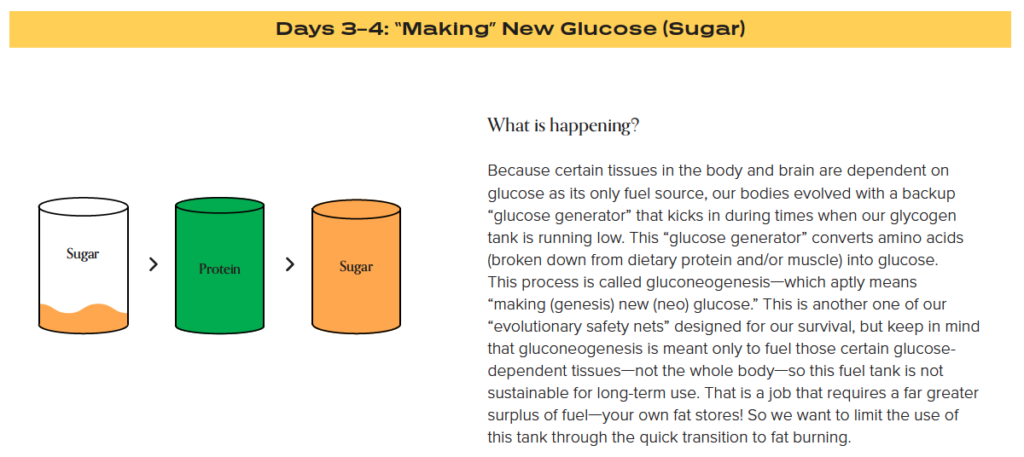 Is Ideal Protein Vegetarian and Vegan Friendly?
Ideal Protein diets can be customized to suit the needs of vegetarians; however, they are not suitable for strict vegan diets due to the reliance on animal-derived products. 
If you are vegetarian, you can substitute meats with eggs, fish, and tofu to meet the protocol's whole protein requirements. 
How much does Ideal Protein cost?
Ideal Protein's cost varies from clinic to clinic, but you can think of the cost as part of your grocery bill. On average, the Ideal Protein meals cost less than eating out! Redirecting average food expenses to different, healthier options often results in savings. 
Ready to begin your weight-loss journey?
To find a participating Ideal Protein clinic near you, go here. If you live near Denton, Texas, you can schedule a consultation at Community Pharmacy here. Our pharmacists can be your personal Ideal Protein coach!
About Community Pharmacy
Community Pharmacy is a locally and family owned pharmacy that has been serving Texas since 1982. With locations in Denton, Corinth, Lewisville, and Flower Mound, we strive to provide an effortless pharmacy experience that patients can look forward to. Our caring and knowledgeable staff is committed to providing the highest quality service with integrity and compassion to meet the needs of those we serve.