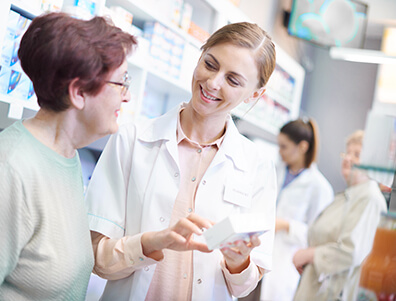 We provide quick and reliable service, products, and advice for your health care needs. Our experienced team of pharmacists offer patient consultations on prescriptions, medication adherence, hormone therapy, nutritional supplements, health conditions, and more. We strive to build a personal relationship with you and your family that will last a lifetime.
PharmD Wellness Consultation
We want to help you be your best self!
Our pharmacist takes a holistic, science-based approach when examining your health & wellness. Rather than just treating isolated symptoms, we find the root of the problem and make personalized recommendations so that you are left with lasting results.
With our wellness consultation you will receive:
Free 15-Minute Discovery Call
1-on-1 consultation with a pharmacist suited for your needs
Lab analysis results for your hormones, thyroid, gut health, food sensitivities, and more
Full medication review
Full nutrient depletion review
Detailed pharmacist assessment and personalized recommendations
Virtual and in-person appointments available
And a follow-up appointment to ensure that you are feeling more like your best self!