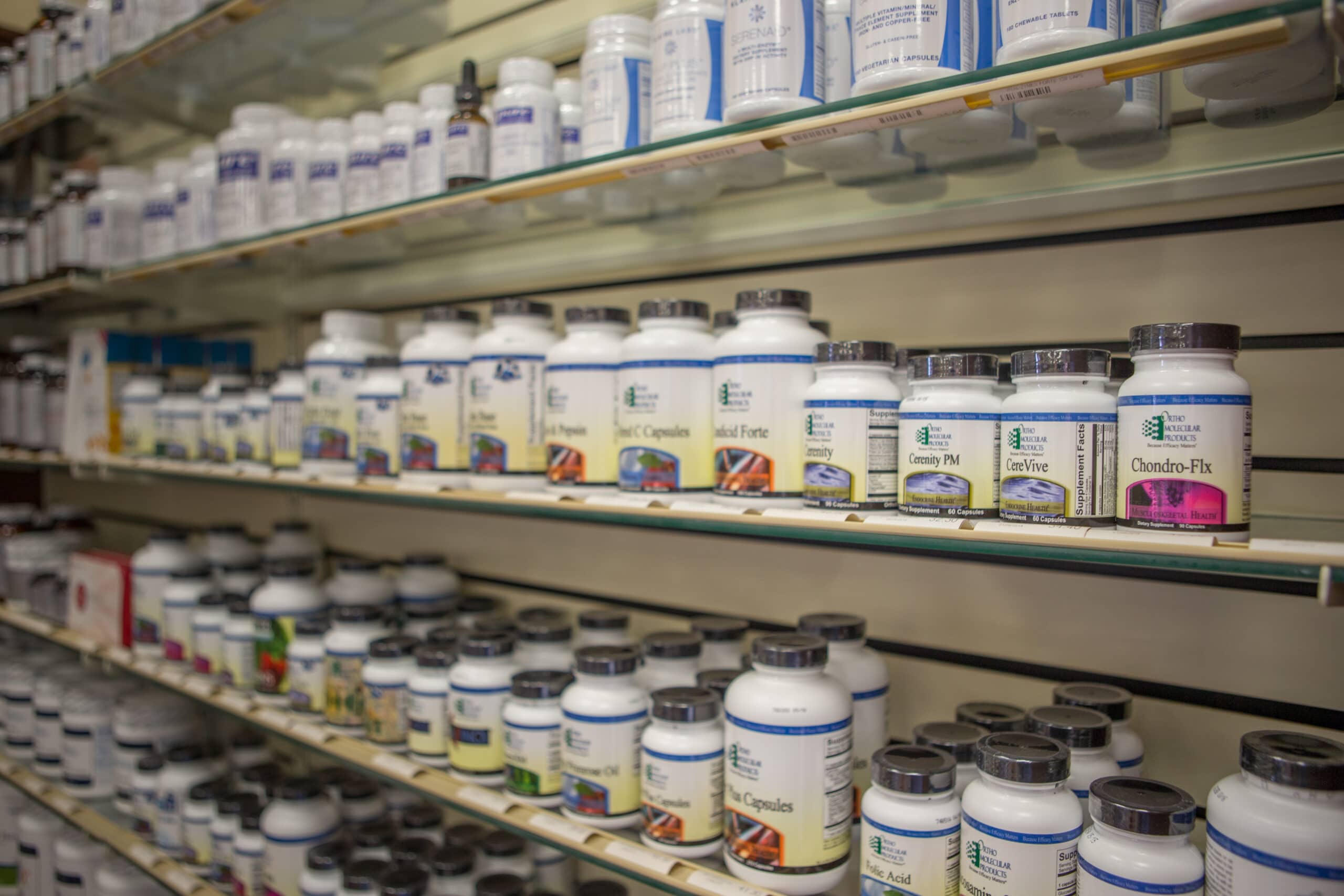 High quality nutritional supplement lines:
OrthoMolecular
Designs for Health
Pure Encapsulations
NeuroScience
Metagenics
And more!
Find & Purchase Supplements Online
Community Pharmacy has partnered with Fullscript to make finding and purchasing your favorite supplements easier than ever. To use Fullscript, simply follow the link below and sign in with your Community Pharmacy account information. It's that easy!
PharmD Wellness Consultations
Holistic, science-based approach
Wellness is never a one-size-fits-all approach, and we are here to address  the root of the problem. With a wellness consultation, our pharmacist will review your health concerns, order comprehensive labs, and provide a personalized care plan to address your individual needs so that you are left with lasting results. 
  With our wellness consultation you will receive: 
Free 15-Minute Discovery Call
1-on-1 consultation with a pharmacist suited for your needs
Lab analysis results for your hormones, thyroid, gut health, food sensitivities, and more
Full medication and nutrient depletion review
Detailed pharmacist assessment and personalized care plan including lifestyle, diet, and supplement recommendations
Virtual and in-person appointments available
And a follow-up appointment to ensure that you are feeling more like your best self!