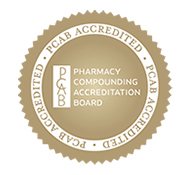 Community Pharmacy is a locally owned, full service pharmacy located in Denton, Texas. Our pharmacy is truly unique in that we have blended the best qualities of the classic independent pharmacy with the latest technology and services to meet the needs of our patrons. Under the Community Pharmacy "roof" we have a robotic dispensing system (ScriptPro®), a PCAB Accredited sterile & non-sterile compounding laboratory, and an immunization room, where we can give immunizations, check cholesterol, glucose, and check blood pressure. We stock a wide variety of both traditional prescription drugs, as well vitamins, herbals, & botanicals. With five pharmacists on staff we take great pride in not just offering products, but also in providing important medical information to our patients. The staff has developed an extensive library of drug information in the form of print and online resources. If we don't know the answer, we can certainly find it!
Most importantly, we want to provide the best pharmaceutical care available and we want our patrons to feel that these services have been provided by a learned friend. To our past patrons we thank you for your confidence and continued patronage. For those of you new to Community Pharmacy we welcome you and look forward to serving you.
Community Pharmacy has earned the Pharmacy Compounding Accreditation Board's Seal of Accreditation for meeting the compounding pharmacy profession's highest quality and safety standards.
Business Hours
Monday-Friday: 8:30am to 5:00pm
Saturday: 9:00am to 2:00pm
Sunday: Closed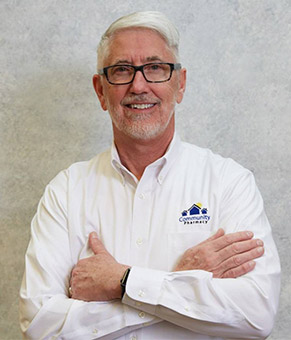 Kelly S. Selby, R.Ph., FIACP, owner of Community Pharmacy, is also the pharmacy manager and pharmacist in charge. Kelly recently received the distinction of Fellow from the International Academy of Compounding Pharmacists.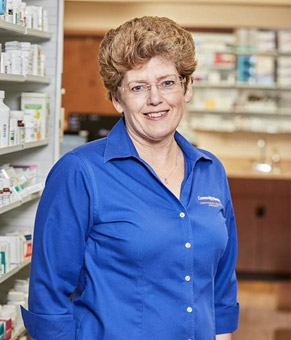 Nancy Penn Selby, R.Ph., co-owner of Community Pharmacy, serves as a pharmacist as well as handling the business responsibilities of the pharmacy. Nancy specializes in Bioidentical Hormone Replacement consultations.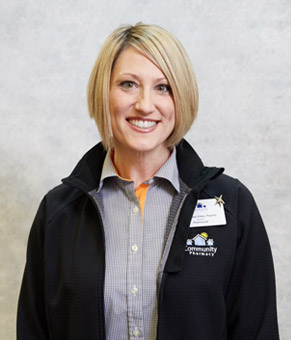 Allison Gibbs, Pharm.D. , Pharmacy Supervisor, received her Doctor of Pharmacy degree from The University of Texas in Austin. TX.  in 2003. She also holds a Bachelor of Science degree from Texas A & M University. Allison was born and raised in Denton, Tx.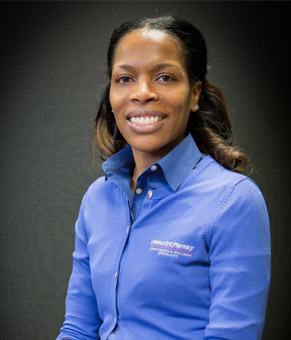 Deeatra Craddock, Pharm.D. is a community based faculty member for the Texas Tech College of Pharmacy. Deeatra typically supervises two pharmacist interns and heads up all our clinical initiatives.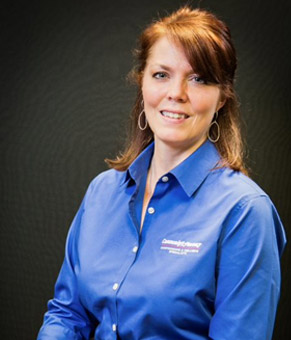 Sybil Schaer, Pharm.D. received her Doctor of Pharmacy degree from Mercer University in Atlanta, Ga in 1997. She also holds a Bachelor of Fine Arts from the University of Georgia. Her years of experience in retail pharmacy have allowed her to gain knowledge of the patients' needs in a retail setting. She has successfully completed compound training at the Professional Compounding Centers of America and is certified in Immunization administration. Her interests are customizing drug therapy to meet the individual needs of patients (human and animal) to promote a healthy quality of life.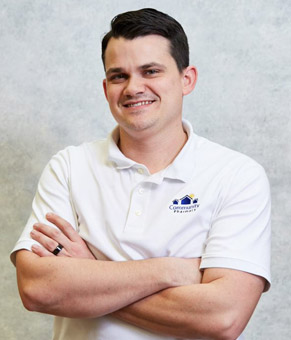 Steven Walker, Pharm.D., received his Doctor of Pharmacy degree from Texas Tech Pharmacy School.  He really enjoys getting to know his patients and providing excellent customer service. Harold Wright, R.Ph. , part time relief pharmacist, graduated from the University of Texas School of Pharmacy in 1970 and served in the U.S. Army from 1970-1972. Harold owned The Meadows Pharmacy in Lewisville, Texas for 28 years and takes pride in excelling in customer service.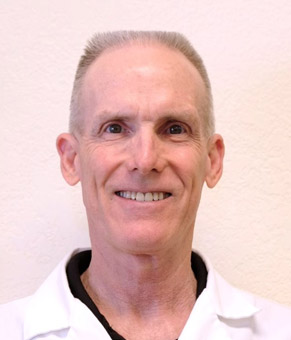 Mark Gilbert, R.Ph. graduated from University of Texas Austin in 1980. He is married and has a son. In his spare time Mark enjoys shooting shotguns and fishing. Tolbert Moore, R.Ph., part time relief pharmacist, graduated from SWOSU in 1981. He is married with 2 children and 5 grandchildren. He is an avid outdoorsman who enjoys camping, carpentry and living at the lake.